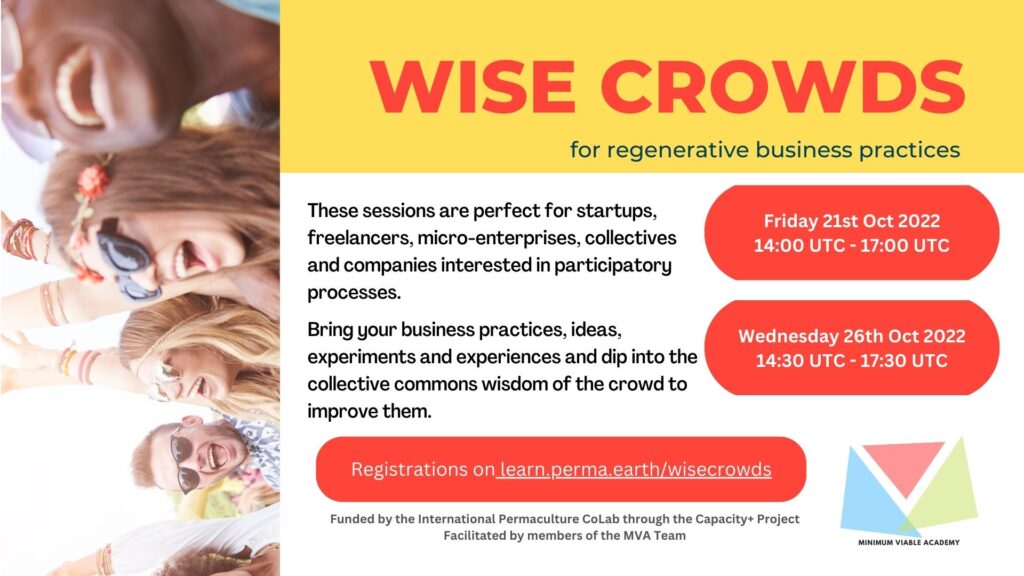 Dates & Times
Description
You are invited to participate in a Wise Crowds session for regenerative business practices.
We will be using a practice from Liberating Structures Wise Crowds. All CoLab members and allied community members are invited to join. If you would like to invite others who might be interested in this work please go ahead and do so.
These sessions are perfect for startups, freelancers, micro-enterprises, collectives and companies interested in participatory processes.
Bring your business practices, ideas, experiments and experiences and dip into the collective commons wisdom of the crowd to improve them.
Upon registration, you will receive an email with the zoom link and some light reading materials.